The recent chip shortage showed us how far people will go to obtain rare components and gadgets. Those who couldn't wait for new electronics battled enormous price tags, frustrating lottery systems, questionable sellers, and unreliable stock. But just as people will go to extremes to buy tech, extreme measures can be taken to sell them.
In 2023, the gray market for PC components, including CPUs, SSDs, and HDDs, and devices like phones and computers in mainland China appears to be thriving. Just ask the China and Hong Kong customs agents who have been announcing seizure after seizure of tech hardware, including a batch reportedly worth about $3.8 million obtained on Monday.
510,000 electronics seized
Hong Kong customs announced it seized 508,000 PC parts, including CPUs, computer hard drives, and RAM sticks, with an estimated market value of around $3.5 million. There were also 2,000 electronic devices, like laptops, phones, dash cams, and styli for touchscreens, that are estimated to be worth about $255,000.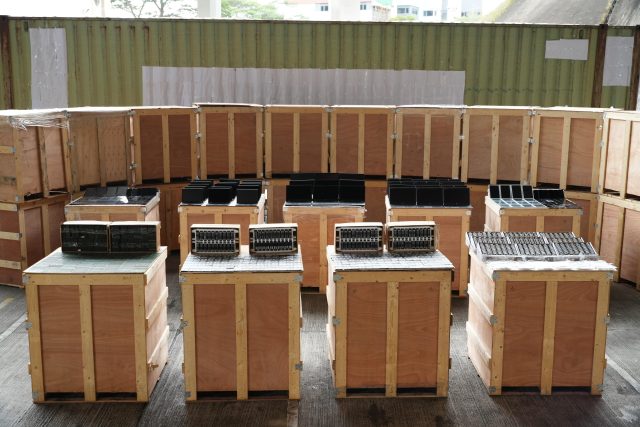 Customs agents reportedly found the gear while inspecting an outgoing container truck at the Man Kam To Control Point. Hong Kong Customs said it arrested a 61-year-old male truck driver "suspected to be connected with the case."
Senior Inspector Wong Chi-man of Hong Kong Customs' Cargo & Vehicle Processing Unit said, according to Hong Kong's The Standard, that it's "believed that the electronic products were conveyed to the mainland for reselling or reassembly."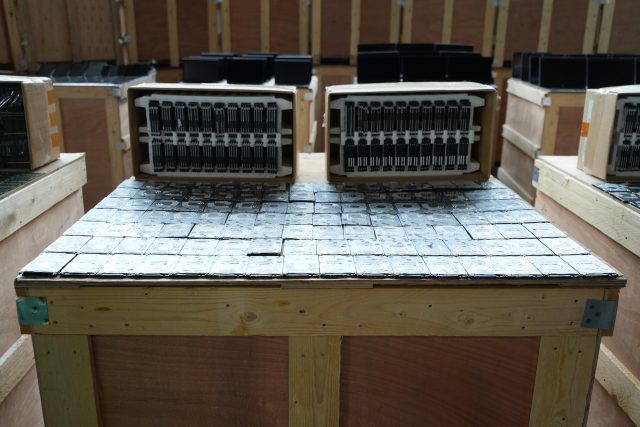 "Customs will continue to combat cross-boundary smuggling activities with firm enforcement action based on risk assessment and intelligence analysis," Hong Kong Customs' announcement Wednesday said.
According to the announcement, guilty parties can face up to $2 million in fines and seven years in prison.
Sticky situation
A week and a half earlier, Chinese customs made its own bust, seizing 239 CPUs that were wrapped around a man's thighs and stomach with tape. Based on images that customs reportedly shared (you can check them out on the Chinese publication MyDrivers' website), the batch included current-gen Intel Core i5-13400F consumer CPUs.
Customs detailed the incident on WeChat, MyDrivers reported. According to a Google translation of MyDrivers' article, the alleged smuggler "entered the country through the 'no declaration channel' of the customs at the Gongbei Port Passenger Inspection Hall. Customs officers found that he was wearing black loose clothes, he was bloated, and looked abnormal, so he was intercepted for investigation."
Macau, where the Gongbei Port is located, has reportedly become a popular entry point for smuggling products into China.