The Pokemon Company and TiMi Studios have released their first MOBA offering on Android and iOS, Pokemon Unite, a game that was earlier only available on the Nintendo Switch. The game has cross-platform functionality to enable Nintendo Switch users to play it on their smartphones too, without losing their points or collection of Pokemons.
How do you play Pokemon Unite?
Pokemon Unite is a free-to-play multiplayer online battle arena (MOBA) game with optional in-game downloads. The objective of the game is to increase your points by collecting wild Pokemon. You can also join a team of five people to battle it out with another team and earn more points.
How do you share your saved data to Pokemon Unite on your smartphone?
To make sure that your saved data transfers to the smartphone version of Pokemon Unite, you need to link your old account with the account you're creating on your smartphone. This will either be your Nintendo Switch account or a Pokemon Trainer Club account. You then need to log in with that account and start a new game.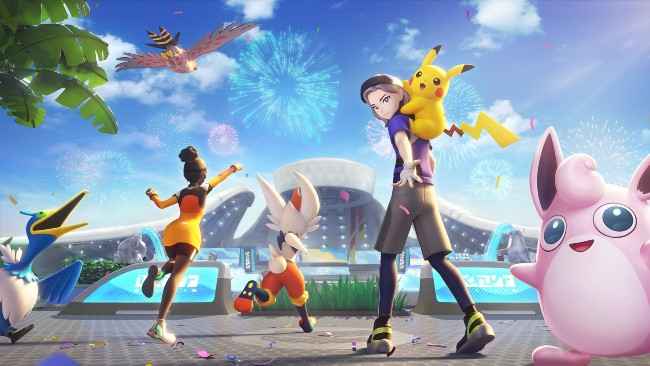 What are the new features in Pokemon Unite?
To add more value to players, the smartphone version of Pokemon Unite offers additional features. For starters, trainers can team up with squad mates to battle, and can also expect new battle passes,  a bunch of themed events, and new content. There is also a limited spectator mode with additional language support. Moreover, you'll get to see a second battle pass with new cosmetic items like Holowear. 
Pokemon Unite was originally launched for the Nintendo Switch in July 2021, and saw 9 million downloads. As a part of the celebration for the same, Pokemon Unite players stand to win a gift of 2,000 Aeos tickets starting September 29.
Also Read: Pokemon Go Turns 5: We Take A Look At How It Changed Mobile Gaming
Video Source: IGN

Tags:
Pokemon
Pokemon Unite
Pokemon MOBA Game
Pokemon Android
Pokemon iOS
Pokemon android
Pokemon game